I am a Democrat. I voted for Obama in the primary and in the general election. But other Democrats calling my Republican friend a "racist" because she did not vote for Obama, is beyond reprehensible. She is a REPUBLICAN amd firmly so. Why would she not vote for the Democratic candidate??? Oh I don't know, maybe she did not agree with his tax policy! Geez people.
You know there has been anecdotal evidence that there were people who admitted that they ARE racist and they STILL voted for Obama because they were worried about the economy. Wrap your head around that one!
Okay that is over.
We have been farming like crazy around here. We are harvesting corn. If there is anything that you would like me to take a picture of let me know. I am all about sharing my glorious pastoral existence with the rest of the world.
Here are some pics of my wee man including his Halloween costume.
Here is the little pup!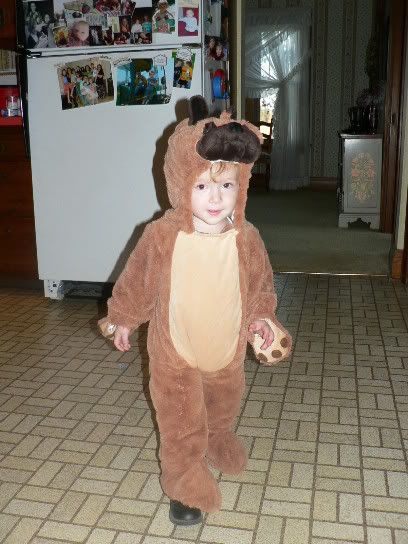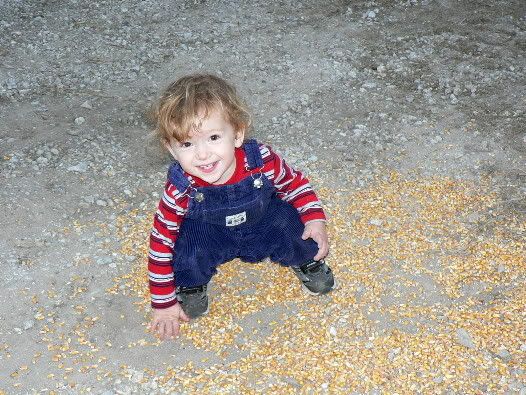 This is some of the tallest corn that we have ever had according to my Dad who is standing there with Max. My dad is about 5' 10" for reference.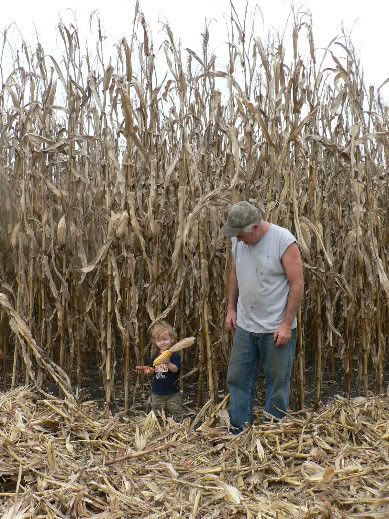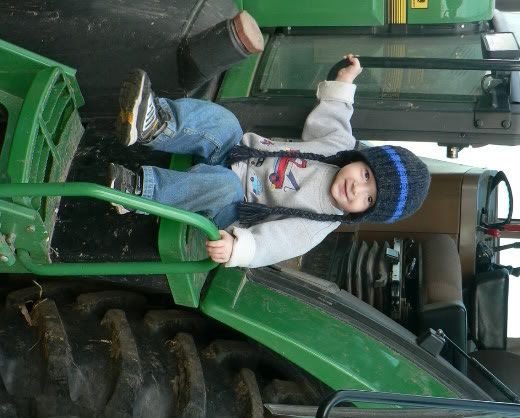 I am teaching him excellent playground skills ;)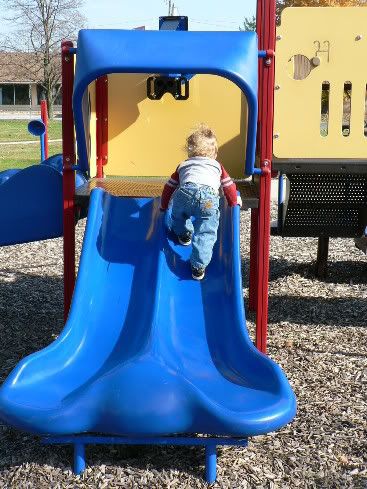 I am not going to do any political ranting. I actually came on to post some fab pictures of my adorable little man. But I do have one little thing to say...