10:00am You can leave your hat on, apparently.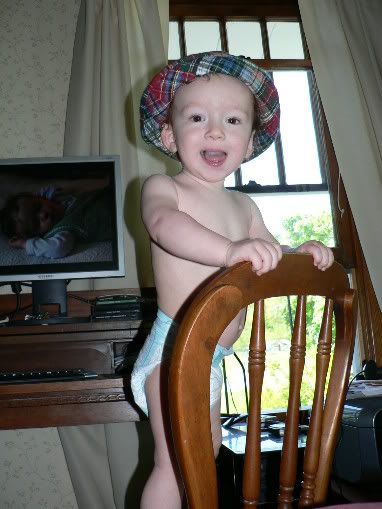 12:00pm Max Planting Beans with Popo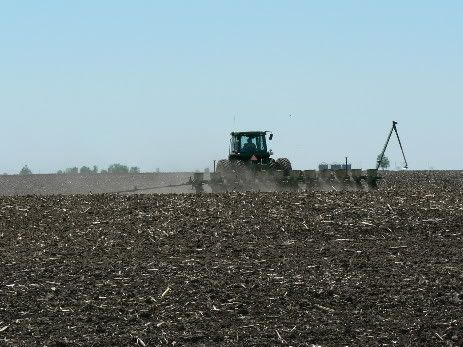 12:10pm Max refusing to get out of the tractor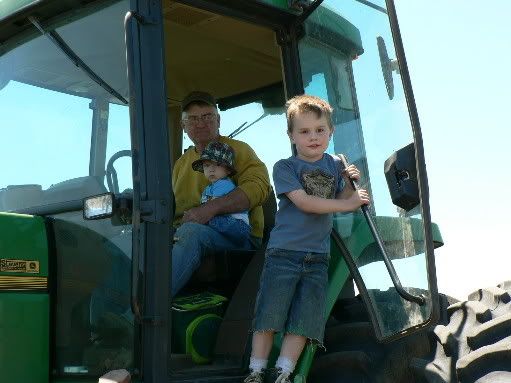 12:20pm Stopping to fill up the planter with soybeans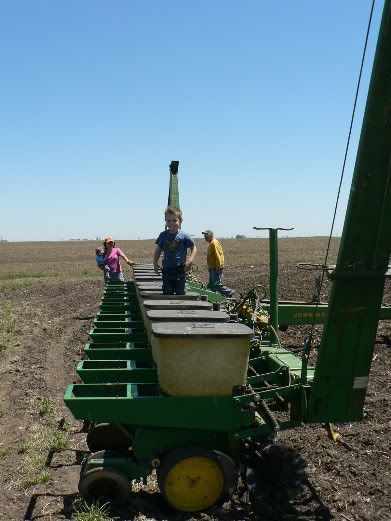 4:30pm Taking Adam to work.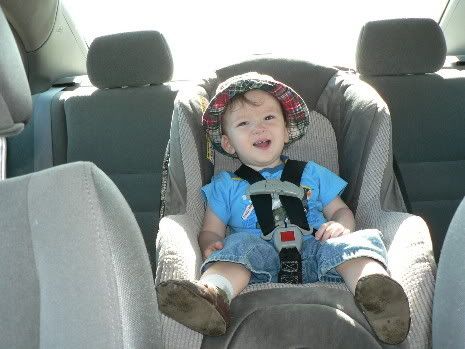 6:30pm READ TO ME!!!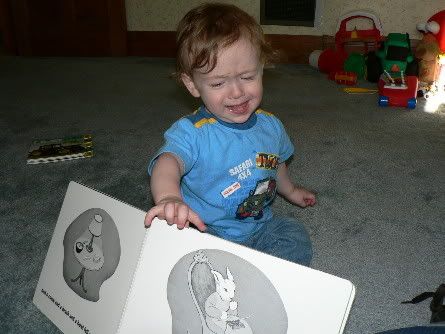 7:30pm Going to pick Adam up from work
8:15pm And home from town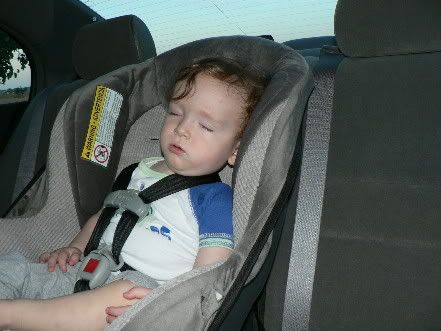 He woke up as soon as I got him out of the car and started pointing at the tractor parked out behind the house and grunting and opening and closing his little outstretched hands. He went to sleep at 10pm and woke up again at 10:30pm He finally went down I can barely keep him inside anymore. Luckily, Mom and Dad will be planting in front of this house tomorrow. My stomach is still not being terribly cooperative. I am off to bed in hopes that Max will sleep better tonight than he did last night.
Wow, only one more day to go. Here you go flisters! Thanks so much for all the comments. I am trying to respond when I get a moment. The husband was home sick today, he has this nasty junk that the rest of the household has. Oh, and the camera battery was dead this morning so we have no early morning pics as I had to recharge it :)
Current Mood:

tired