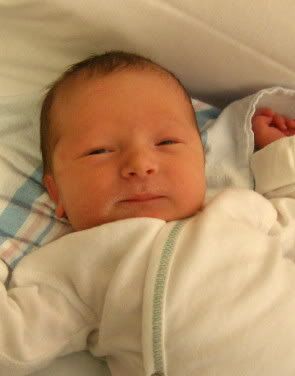 to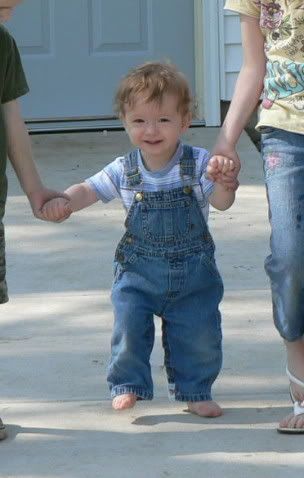 in the past year.
The Birthday party was lovely and the cake turned out better than I thought that it would.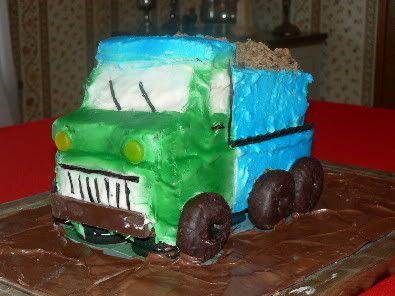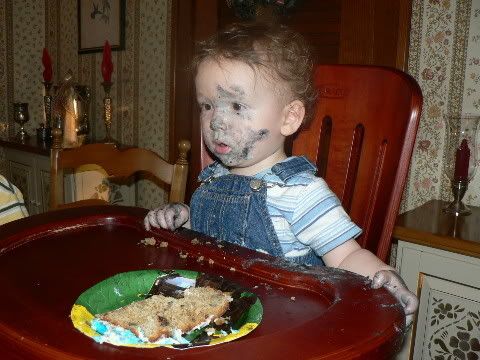 Today we went in for his 12 month check up and shots. I have not heard him scream so loud or for so long. He was screaming just as loud when the doctor was trying to listen to his heart as he was when he got his shots. I took him to the same doctor that I had when I was a kid. The same doctor who diagnosed me with diabetes when I was 12. I was hoping that I would see Dr. L's nurse, Pat, while we were there. She used to take care of me all the time. My mom had told me that Pat no longer sees patients, she does all the phone work calling patients back when they are having problems and the like.
Well, the doctor left and said that the nurse was going to be in with the shots in a few minutes. When the nurse got there it was Pat. She told me that she doesn't go into rooms any more, but she wanted to come in and make sure that Max was well taken care of. It was very nice to know that in a big practice, my little boy is seen as special.
We have gone from