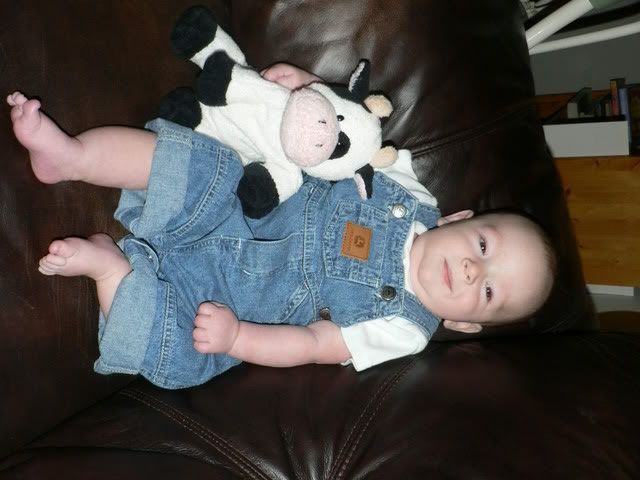 The rest of the house is sadly in a state of NOT PACKED. Except for my teapots and all the gifted/secondhand baby clothes. Those two things are packed, but that is about all. This isn't good...
We have run an ad for what I like to call our "toddler death trap" coffee and end tables. They are slate tiles set in steel frames and not terribly child friendly so we are trying to get rid of them instead of packing them.
Max is ready to move to the farm...