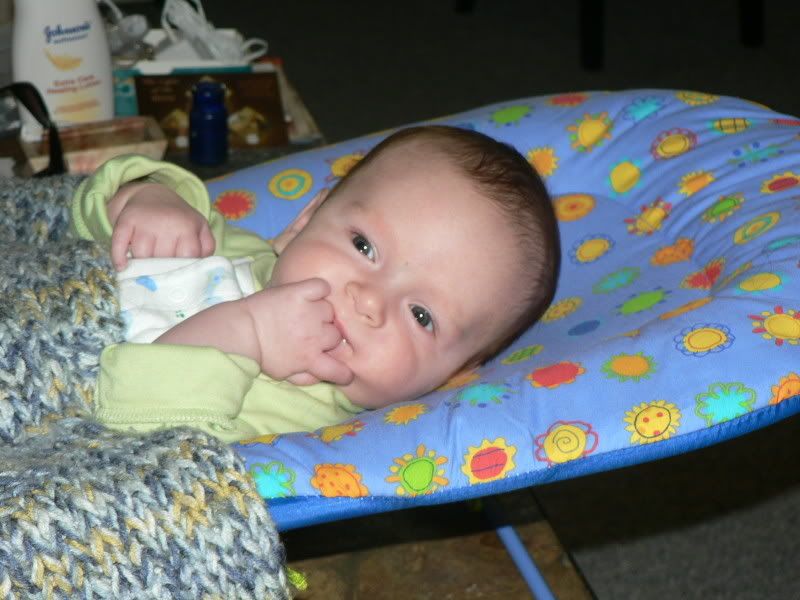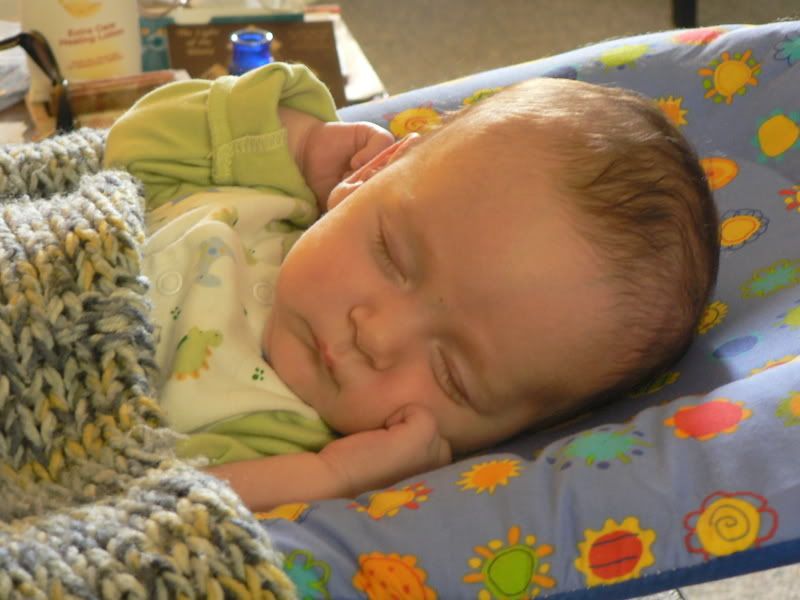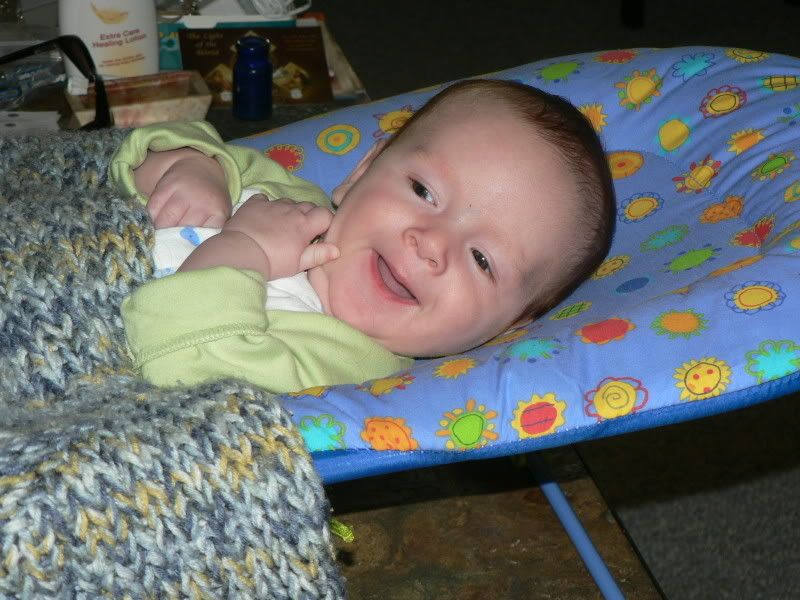 I did have a lovely weekend with
browneydweasley
,
dr_susannah
(and her griffin),
hpca
,
ladytonks
,
weasleegirl
,
tajareyul
and,
violet451
, her two little monsters and our mom. Somehow I managed to not get a single photo of anything but the kids with Max. I am sure that the other ladies will post some as soon as they sleep off thier traveling hang overs. All the socializing and the lovely yumminess that was OotP kept my mind off of the impending doom of Monday pretty well.
I am going to try to get all excited about DH coming out on Friday and try not to stress about pumping breastmilk, and leaving the wee man home with his daddy.
My goal is to get out of the door with everything that I need for work tomorrow, including a box of tissues.
This is not going to go well...
I have to go back to work tomorrow.