...
Back, Max is in what I like to call the "magic swing." I have to say that breastfeeding with diabetes has been really interesting, my bloodsugars drop to nothing for no reason at all. Some days it is hard to keep up. It wouldn't be so bad if I could get out of the house and get me some sugar (the Slytherin has been doing the grocery shopping, bless him, but since he is watching sugar intake as well he doesn't buy ANYTHING sweet anymore!) I am feeling like putting Max in the Snugli carrier and walking down to the mini mart and buy out their stock of Reese's Pieces.
Since no one asked--- My Spoiler Policy for DH: I would prefer not to read anything spoilery aside from speculation based on the various cover arts that have been released. If I ever have the time to post about such speculations, I will put them under a warning cut, basically because I don't want
tunxeh
to defriend me! ;)
...
Back again, I am really looking forward to seeing all my friends here for the weekend of the OotP movie release. The only thing that upsets me is that I have to go back to work the week after they are here, adn I about go into a panic attack the second I even start thinking about leaving Max for 9 hours at a time.
Okay I have been working on this entry for about 5 hours now so here is the picspam and I am off to eat something before Max wakes up again!
Here is Max in his Magic Swing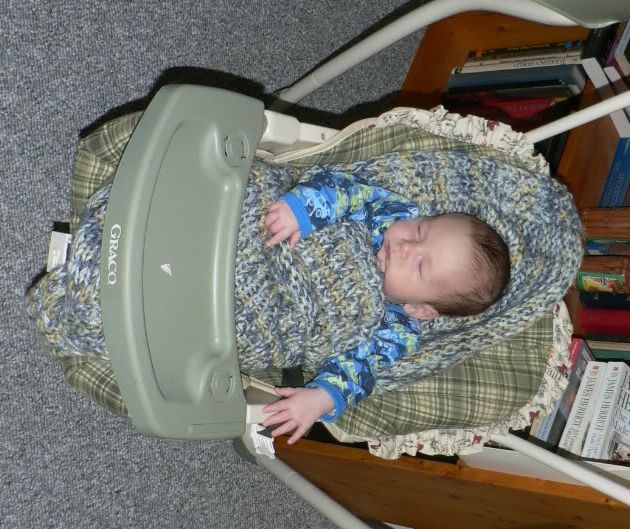 And here he is pulling his own hair, which he often does and then gets very upset about. Here's hoping that he figures out that he is the one doing it soon!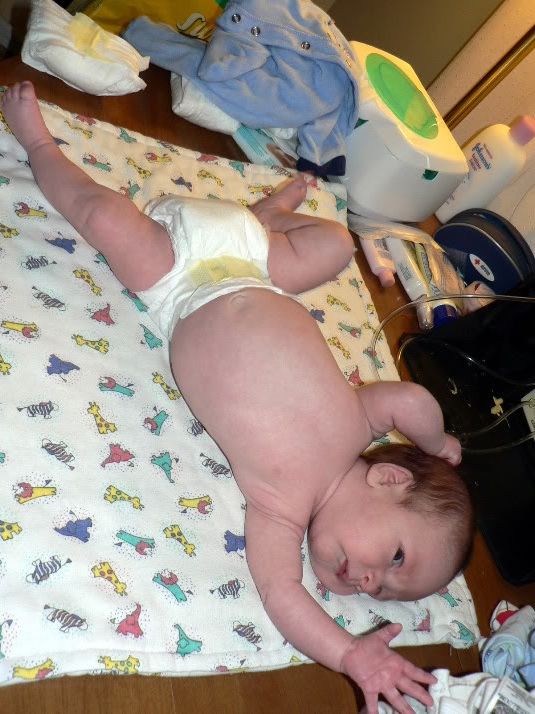 I was a bad mommy while Max was sleeping and I gave him this hairdo for my own personal laugh: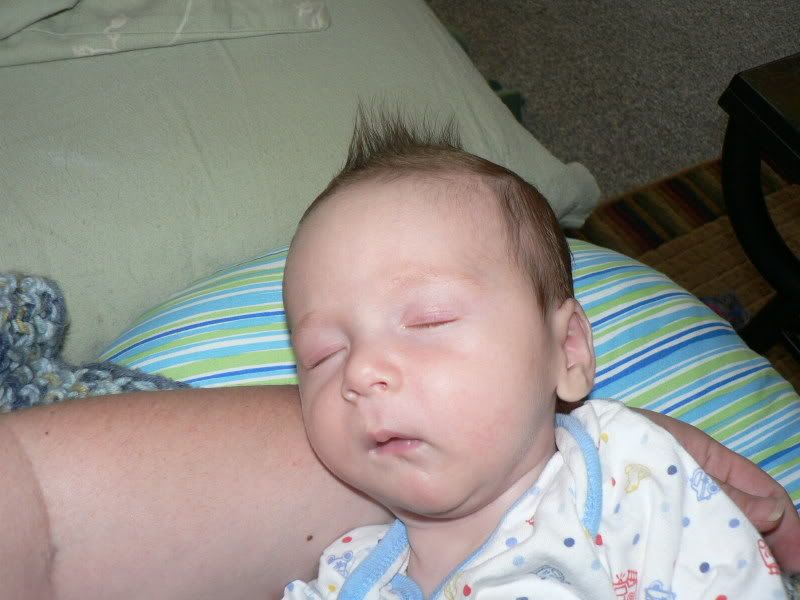 I propped him up against this pillow and he stayed there! So I took pictures: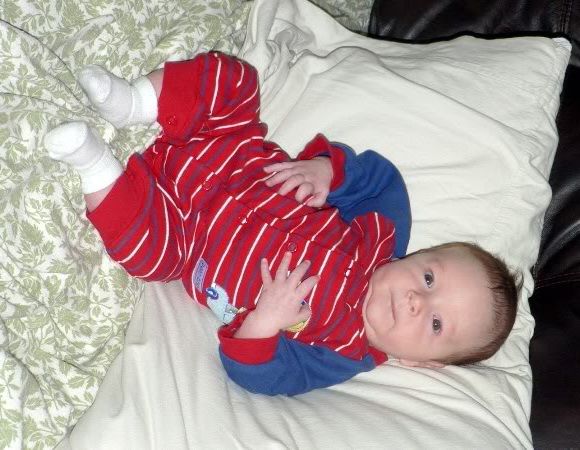 Things are going well. Max is doing great, he goes to get his first round of shots next week. He just keeps pudging up, so that is positive. He is currently hanging out on the kitchen table which is actually in the living room, and has now become his changing table. For some odd reason it is his favorite place to be. He can lie there for about 20-30 minutes and be perfectly happy. Sadly, there are no sides, but luckily it is within arms reach of my computer, and he has yet to throw himself off of any furniture.