He gained a pound in a week. :) The doctor said we don't have to come back until the wee man's shots are due next month. Yay! He has been eating non stop. I feel lucky if I get to eat a meal without having to worry about dropping food on the little guy because he is constantly nursing.
I have been reading as much as I can on my flist and I am glad that so many of you got to go to New Orleans and meet up. I really enjoyed looking at all of your pictures.
Aside from checking my email and LJ when I get a baby free moment, I have been watching a lot of tv. Its about all I can do with Max attatched. I have been watching Robin Hood on BBC America, as well as practically every episode ever of Cash in the Attic.
I miss all of my YIM folks. Max was in a right cranky mood on Friday night so I wasn't able to get online.
And here is this weeks requisite pic spam: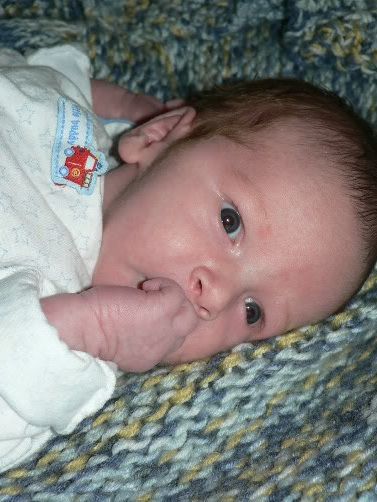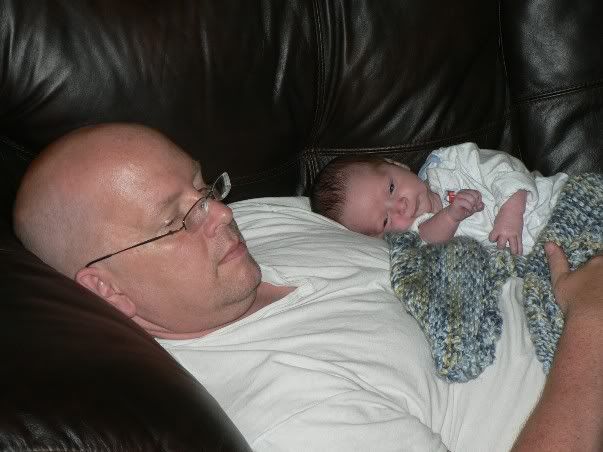 We went back to the pediatrician last Friday and Max now weighs in at 8lbs. 3 oz.