Since I missed Angela's birthday I come bearing late gifts: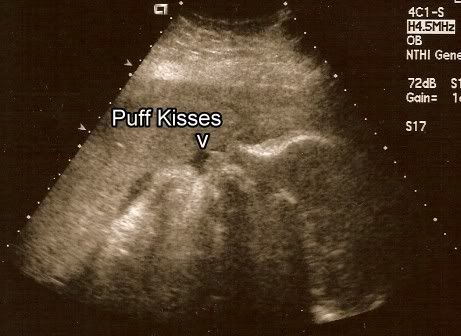 And just in case anyone was wondering, the Puff does come by his big cheeks honestly: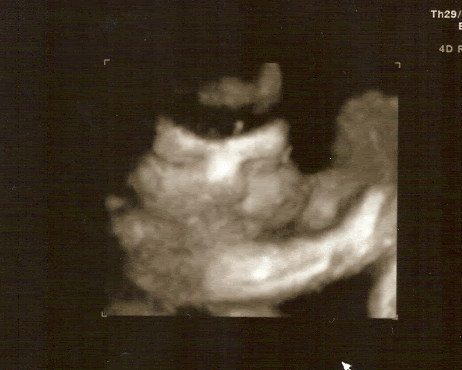 So yeah three more weeks. I am getting excited, when I have enough energy to do so.
... till the little man gets here, unless he decides to come early. Right now I am REALLY tired because I cannot get comfortable enough to sleep, and I have pregnancy induced carpal tunnel syndrome. My hands ache constantly.