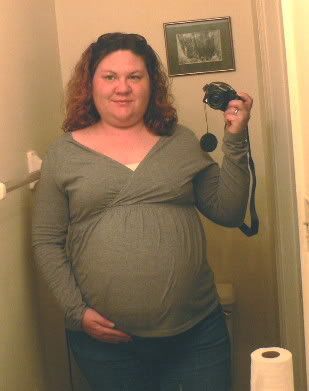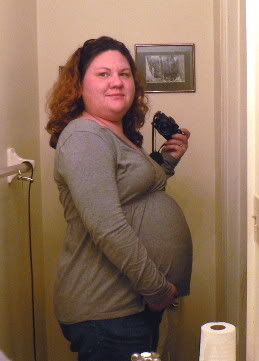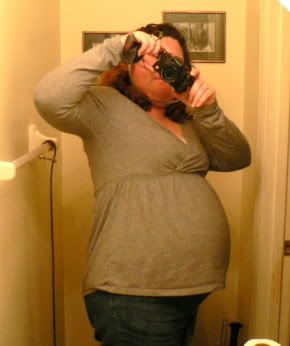 And yes I took them myself in the mirror LOL.
Oh and I had the lovely experience of having a stomach virus over the weekend. I was not happy, but the Puff seemed to enjoy all the extra room that it freed up for him. I am back at work today and doing my best to hang in til 5pm. :) <--(brave smile)
Several folks have asked for pics of the pregnant me. So here they are. Don't worry the belly is fully covered. And just remember that I have 10 more weeks to go!