miz_tith
aka Tith and myself.
We liked it so much we thought that we would share it with the LJ folks :).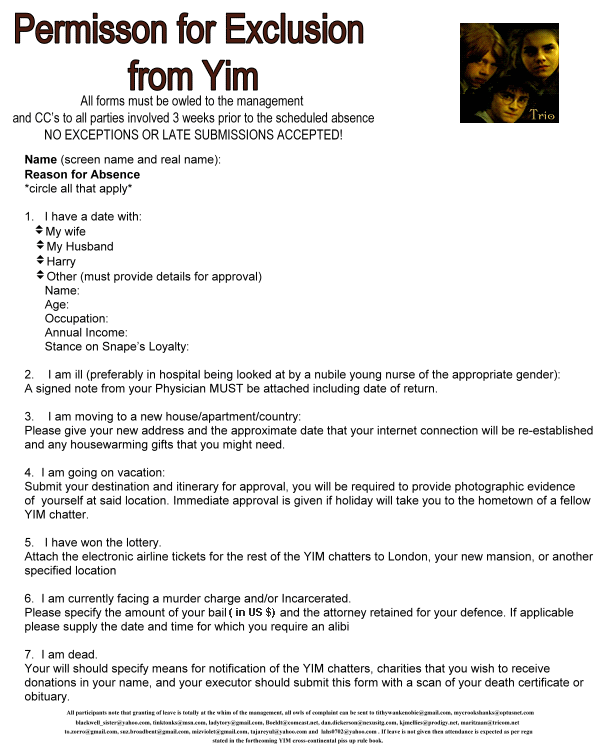 If anyone round here would like to join in our weekly transcontinental piss up via YIM voice chat, and you are over the legal drinking age in your counrty of origin, you are welcome to reply to this post and request admittance. Just remmeber that you will need to follow the rules.
We will be working on the Rule Book this weekend starting around 8pm EST USA if you want to join in the fun!
The form has been finalized by
Current Mood:

mischievous

Current Music:

Van Morrison